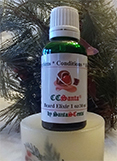 CC
Santa
Chocolate covered cherries just waiting to be bitten into! Simply delicious!
1 oz. bottle $18.00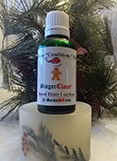 Ginger
Claus
Freshly baked and decorated Gingerbread cookies bring memories of Christmas baking.
1 oz. bottle $18.00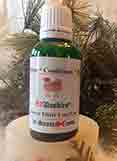 Elf
Doodles
Everyone loves Snickerdoodles and these are made special by the Elves!! This scent is "fresh out of the oven" rich and yummy: caramelized cream, maple notes with rich sweet butter followed by scrumptious French vanilla, cinnamon and sweet sugary crystals.
1 oz. bottle $18.00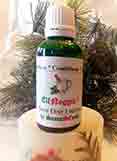 Elf
Noggin
The long awaited decadent seasonal holiday drink. Rich whole milk, heavy cream, eggs, creamy thick vanilla, cloves, and freshly ground nutmeg make this the perfect drink to relax by the fire after a long Christmas Eve trip.
1 oz. bottle $18.00